Building the sustainable energy solutions of the future
Advancing Solar & Renewables

We are enabling the future of energy by supporting industries and communities across the Caribbean with sustainable solar-based solutions. We are leading the renewable energy charge and continue to be involved with the most prominent solar projects, owners and utilities.
We offer full-range services capabilities to complement our power lines, substation and distribution construction capabilities. Offering developers or solar project owners a complete turnkey solution.
Our full range of solar installation services for renewable projects are available within the group's composite service offering.
The expertise is available to complete a managed solution offering aligned to meeting developer or solar energy project owner deliverables.
Accredited and experienced in delivering solar projects unrivalled for their reliance and performance.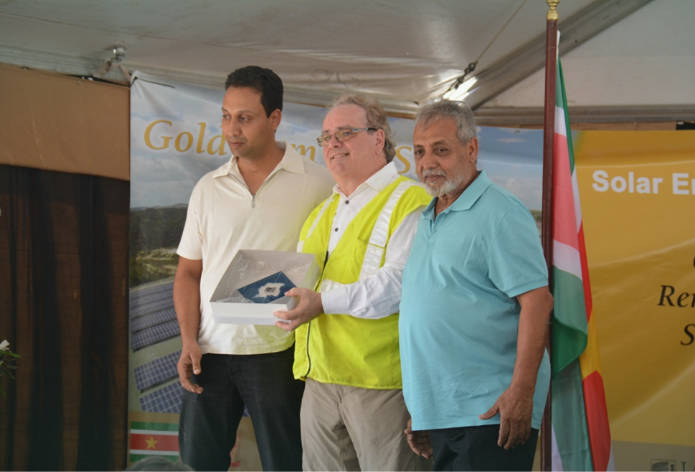 Award Winning Project Contributions

At the forefront of solar since the early phases of the technology, the BETA Group has been involved to various prestigious solar projects. One such project, was the IAMGOLD Rosebel Gold Mines connection to Suriname's 161 kilovolt (kV) national power grid. Enabling the Rosebel mine's internal 12.4 kV grid.
Out of more than a dozen bidders to complete the civil and electrical work on the site, Beta Group was one of only of four local contractors chosen. The completion of the civil and electrical work on the site, received the highest performance score on the project.
Ready to find out how BETA can support your energy project vision?