Supporting Energy Transformation

For over 35 years the BETA Group has provided leading electrical specialty services to the major industry sectors in Suriname, Guyana and the Caribbean Region. As a family enterprise, we are fully aligned to supporting all clients and partners in achieving their transformational energy goals.
We have been the preferred supplier for reputable companies across the oil, mining, construction, energy & utility sectors since 1987. Recognized for our technical capabilities, flexible resource management and reliable quality service.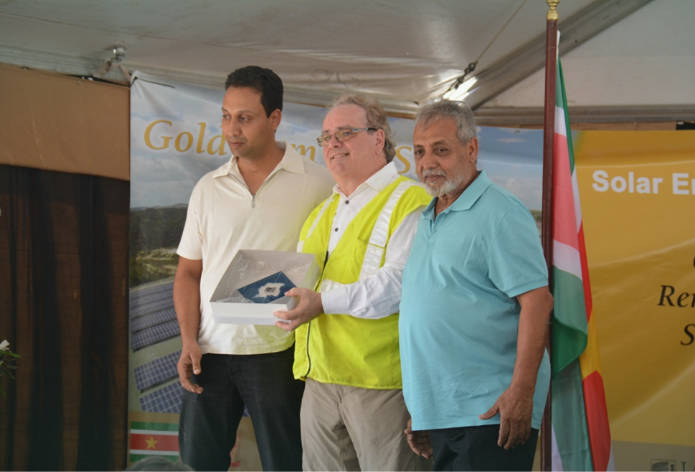 Clients & Partners Always Experience The Best From Us

We deliver projects aligned to the highest standards of quality and service.
We operate in line with internationally recognized safety accreditations (ISO:9001)
We commit to delivering 99.9% of all agreed projects within time and budget.
We only assign highly trained staff capable of working to the necessary performance levels.
We are fully certified to work in line with ISO standards, independently verified by audits.
We can deploy specialized equipment and resources to work in challenging environments.
"The BETA Group is the ideal partner when it comes to high quality construction and on-time delivery of overhead power networks. From the very beginning, they supported each part of the process from design to installation. We will definitely be working with them again!"

R. Mathoera
Project Manager at Intervast Real Estate Trusted Family Enterprise

The BETA Group has been independently owned and family-run since 1987. The Jadnanansing family operate the company with a strategic focus on supporting all stakeholders, from clients to employees as well as positively impacting local communities across the Caribbean.
Being an independent family business offers many advantages:
By respecting and valuing all, we build credible long term business relationships based on genuine trust and mutually beneficial opportunities.

Our extensive understanding of the business and sector knowledge from several generations is used as a source of competitive advantage.
Having a lean-agile structure makes it easier to implement business decisions and stay ahead of any changes in the innovative business environment.
Our family members are set on a longer-term horizon and therefore make decisions in line with the greatest long term benefit for all involved.
Family ethics naturally flow into all decisions and operations, ensuring a fair, stable and supportive environment for all stakeholders is encouraged.

Our emphasis on the long term with empathy for making a difference to communities and industries means we are driven by people, not profit.
Ready to find out how BETA can support your energy project vision?